Clergy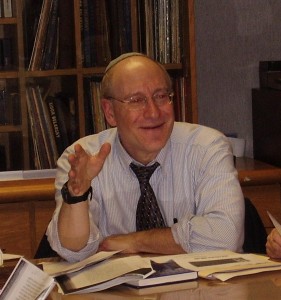 Temple Beth O'r Beth Torah is proud to be led by its Spiritual Leader Rabbi Steven Stern, who brings warmth, vision and erudition to our community. Also a professionally trained cantor, before coming to TBOBT he served communities in Cape Cod, Massachusetts and Aberdeen, New Jersey.
Rabbi/Cantor Stern is an inspirational teacher and speaker, and a composer and arranger of choral music. He is a graduate of Brandeis University and received rabbinic ordination from Mesivta Adath Wolkowisk. He is the recipient of the Religious Leadership Award from Federation of Central New Jersey.
Rabbi /Cantor Stern is a much beloved teacher of B'nai Mitzvah and has prepared hundreds of students, including those with special needs, for their special day.
He is an avid cyclist and has lectured widely on the Jewish approach to health and mindfulness.
 "I want to invite you to be part of our welcoming TBOBT community.  Judaism comes alive through spiritually uplifting worship, serious study of Torah and by working together to better the lives of all. This is a place where you will find meaning and make lifelong friends!  Call me to chat or arrange a visit."